La versione 1.1 del PC/MS DOS arriva nel 1982 e supporta i floppy da 5,25" con capacità di 360 Kb correggendo, al contempo, numerosi bug della release precedente.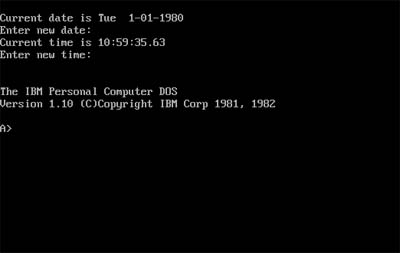 IBM DOS 1.10 Command Prompt
Non sono molti i cambiamenti apportati.
A differenza della versione 1.0, ora è possibile limitarsi a confermare la data del sistema premendo il tasto "enter", evitando la costrizione scriverla direttamente.
Il comando DATE ed il comando TIME diventano "interni" al COMMAND.COM, mentre vengono aggiunti i "comandi-alias" DEL (ERASE) e REN (RENAME). Viene anche aggiunta la particolare utility EXE2BIN.EXE, in grado di convertire un file .EXE in .COM. Il timestamp delle directory viene esteso con l'ora di creazione/modifica, mentre sia LINK che BASIC (BASICA) vengono aggiornati alla versione 1.1.
Questa versione è la prima di stampo internazionale, come è ben evidenziato dalla nota successiva:
First International Versions of IBM® Personal Computer™ DOS
IBM® Personal Computer™ DOS 1.10 was IBM's first Personal Computer™ DOS version to be distributed internationally; it required two diskettes. The product part numbers for diskettes sold in Germany were #6936913 and #6936915 (with the word "BEISPIEL" below it) with copyright clauses written in German.
Thus, although we find a Batch program on the first diskette which could set-up DOS for French, German, Italian, Spanish, UK English or USA English*, we assume there were different production labels (and part numbers) for each of the different languages. IBM deleted all the original BASIC (*.BAS) files from the first diskette of these distributions to make room for the new setup and keyboard files on it, but remnants of those files can still be found in their original locations. The second diskette of these international sets, merely contains the 12 BASIC programs deleted from the first.
*In this first attempt to make DOS available to users in other countries, we must note that the DOS commands and all their error messages were still in English. Manuals were translated into other languages and keyboard layouts were altered to display characters used only in other languages, but DOS itself remained English.
A settembre dello stesso anno Microsoft comincia ad esercitare l'accordo di "licenza non esclusiva" firmato con IBM e rilascia la release 1.25, identica al PC-DOS 1.1, ma fornito ad altri OEM come Compaq e Zenith. Chiaramente l'edizione firmata BigM non contempla le utility scritte da IBM: DISKCOPY, DISKCOMP e COMP (scritte da David Litton) e il comando MODE (scritto da Mel Hallerman, Ron Heiney, e, nella versione 1.1, anche da Ed Kiser) specifico dell'hardware.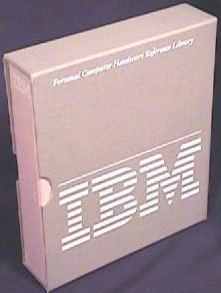 Package DOS 1.1
Release ufficiali:

· 1.0 (retail), 12 agosto 1981, prezzo: 39.95$
· 1.1 (retail), 1982, prezzo: 39.95$
· 1.12 (retail)
· 1.25 (oem), settembre 1982, prezzo: 2$/5$
Esempio di interazione con la prima versione del DOS 1.1:
The IBM Personal Computer DOS Version 1.10 (C)Copyright IBM Corp 1981, 1982 
A>dir *.exe EXE2BIN EXE 1280 5-07-82 12:00p 
 LINK EXE 41856 5-07-82 12:00p 2 File(s) 
A>dir *.com 
 COMMAND COM 4959 5-07-82 12:00p 
 FORMAT COM 3816 5-07-82 12:00p 
 CHKDSK COM 1720 5-07-82 12:00p 
 SYS COM 605 5-07-82 12:00p 
 DISKCOPY COM 2008 5-07-82 12:00p 
 DISKCOMP COM 1640 5-07-82 12:00p 
 COMP COM 1649 5-07-82 12:00p 
 MODE COM 2509 5-07-82 12:00p 
 EDLIN COM 2392 5-07-82 12:00p 
 DEBUG COM 5999 5-07-82 12:00p 
 BASIC COM 11392 5-07-82 12:00p 
 BASICA COM 16768 5-07-82 12:00p ù
 12 File(s) 
A>dir /w 
 COMMAND COM 
 FORMAT COM 
 CHKDSK COM 
 SYS COM 
 DISKCOPY COM 
 DISKCOMP COM 
 COMP COM 
 EXE2BIN EXE 
 MODE COM
 EDLIN COM 
 DEBUG COM 
 LINK EXE 
 BASIC COM 
 BASICA COM 
 ART BAS 
 SAMPLES BAS 
 MORTGAGE BAS 
 COLORBAR BAS 
 CALENDAR BAS 
 MUSIC BAS 
 DONKEY BAS 
 CIRCLE BAS 
 PIECHART BAS 
 SPACE BAS 
 BALL BAS 
 COMM BAS 
 26 File(s) 
A>chkdsk 160256 bytes total disk space 8704 bytes 
 in 2 hidden files 144384 bytes in 26 user files 7168 bytes available
 on disk 654336 bytes total memory 641936 bytes free 
A>